Angel Artwork Gallery
---
Angel of Divine Light,- Stella Maris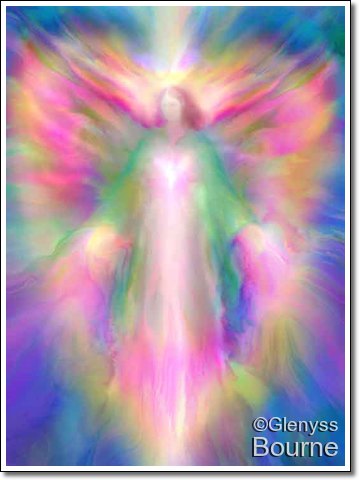 When you feel down and your courage is tested, remember Who you really are. You are not just this body, You are not just this mind; but much, much more. You are an Immortal Soul and Your playground is the Universe and you have CHOSEN THESE EXPERIENCES FOR YOUR OWN GROWTH! Look beyond the experience to the Gift it contains.
Each of these Angel Paintings is a virtual original as they are printed, signed and infused with Angelic Energies by Glenyss. They are not mass produced but individually printed with loving care to preserve their high vibrational energy.
Archival Fine Art Heavyweight Paper or Canvas
---
Prices are in Australian dollars.
Sizes are approximate since aspect ratios of paintings may vary.
All canvas prints have a 2 inch wide border for stretching.
Please contact us for quantity discounts.